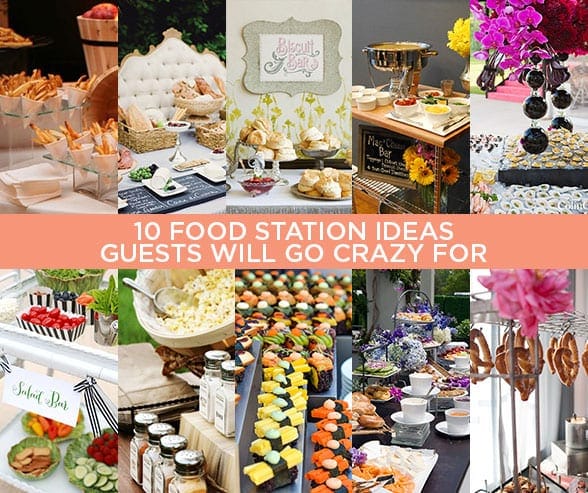 Do you want to take your wedding reception to the next level?  If so, then you must have food stations!  They are the HOTTEST new trend in the catering world.  Your guest will literally love your for this and will NEVER forget how great the food and the presentation was from your reception.  Food stations give you the ooze upscale without the feel of those cafeteria lines from your elementary school days.  Food stations is all about the presentation of the food itself which only helps it stand out even more in the minds of your guests.  Check out some food station ideas that you may choose to incorporate into your wedding reception.

1. Soft Pretzel Station
Pretzels aren't just for the Sunday afternoon sports fanatic anymore.  When you add in the soft pretzels along with all the different types of flavors and dipping sauces, the question is how do you get your guests to eat anything else?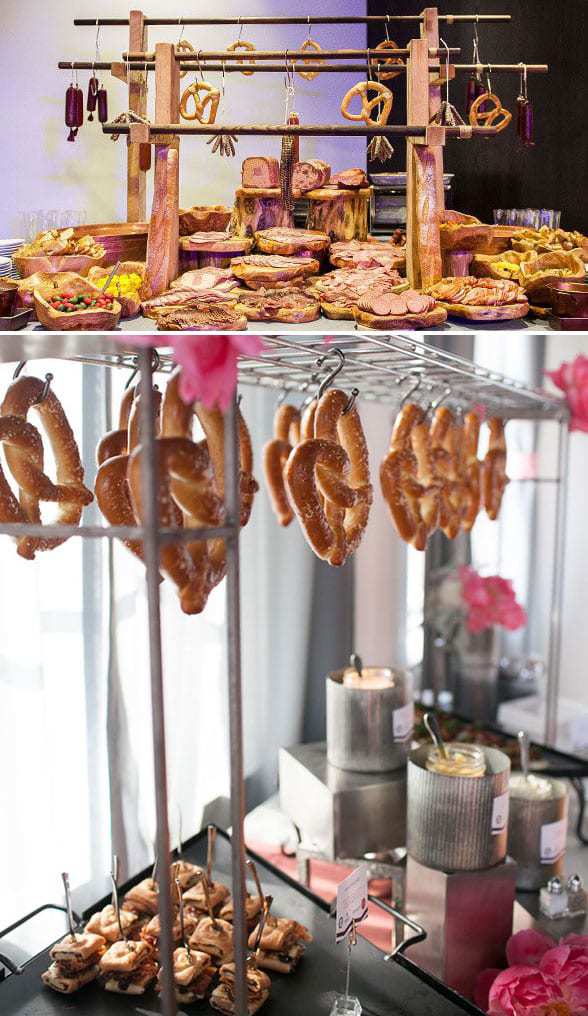 2.  French Fry Station  What could be any better than a delicious French fry station?  The more variety, the better.  Offer steak fries, cajun fries, waffle fries, and sweet poatato fries.  And don't forget the tasty condiments to go with them like ranch, blue cheese, honey mustard and of coarse ketchup.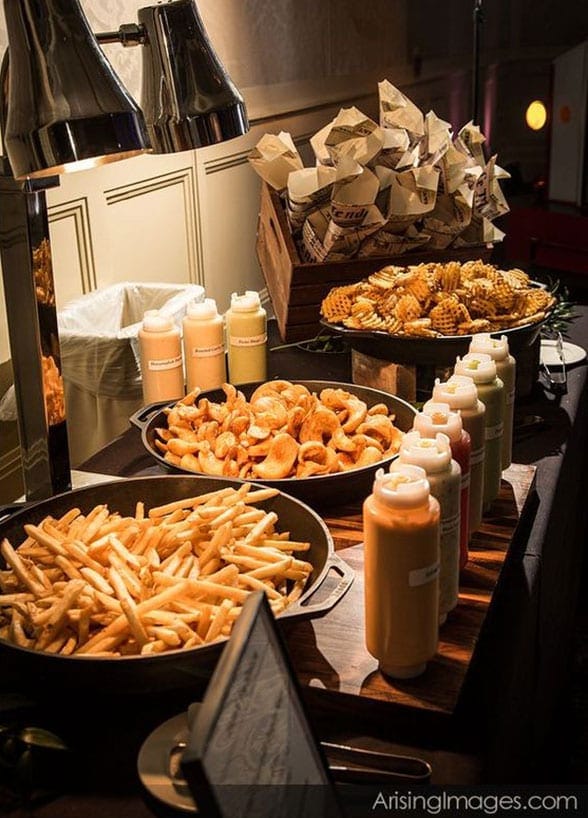 3. Brunch Station  Everyone Loves Brunch!  No need to convince you that people like brunch, right?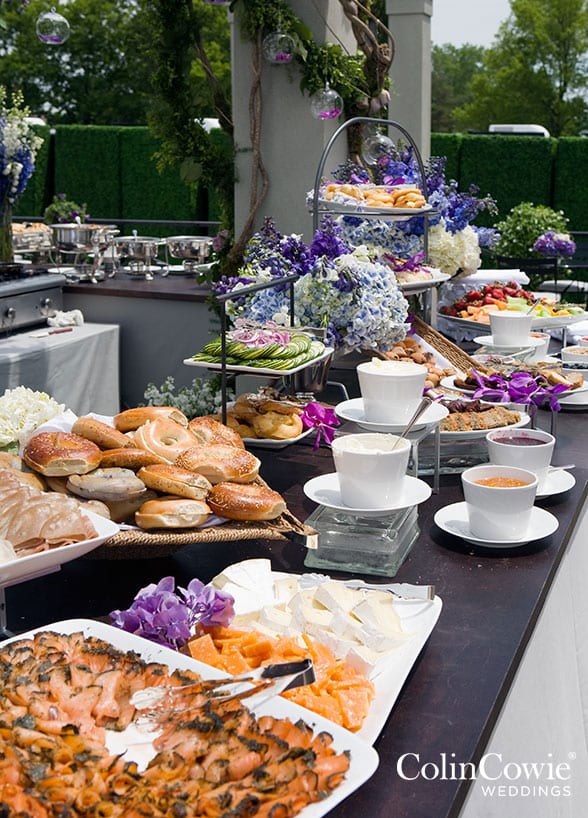 4. Cheese Station  This addition will take your classic cheese plate to the next level.  Just get a variety of different cheeses from soft to creamy.

5.  Sushi Station  This is a sure way to get the party rolling.  Sushi is always an ever popular idea that offers a perfect bite size for one hand and allows your guest to hold their drink in their other hand.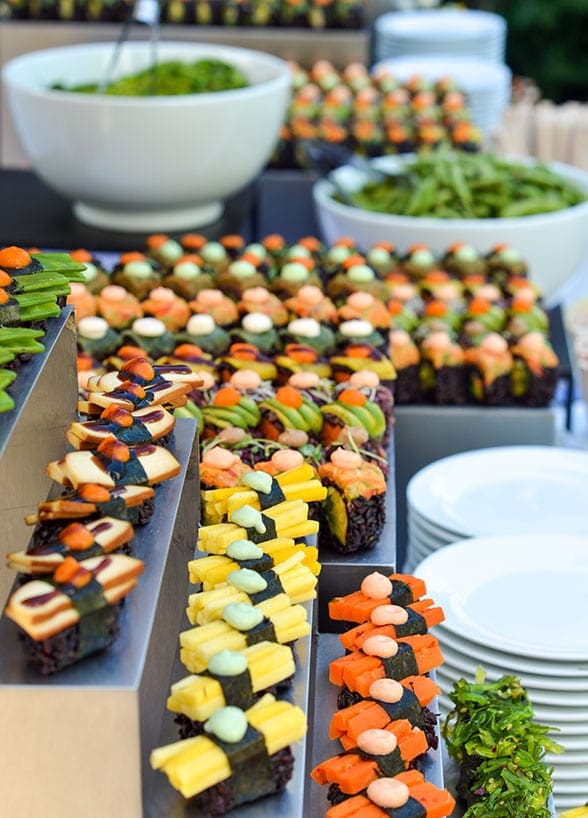 6.  Biscuit Station Who doesn't like biscuits?  Especially when you have a variety of delicious spreads for them.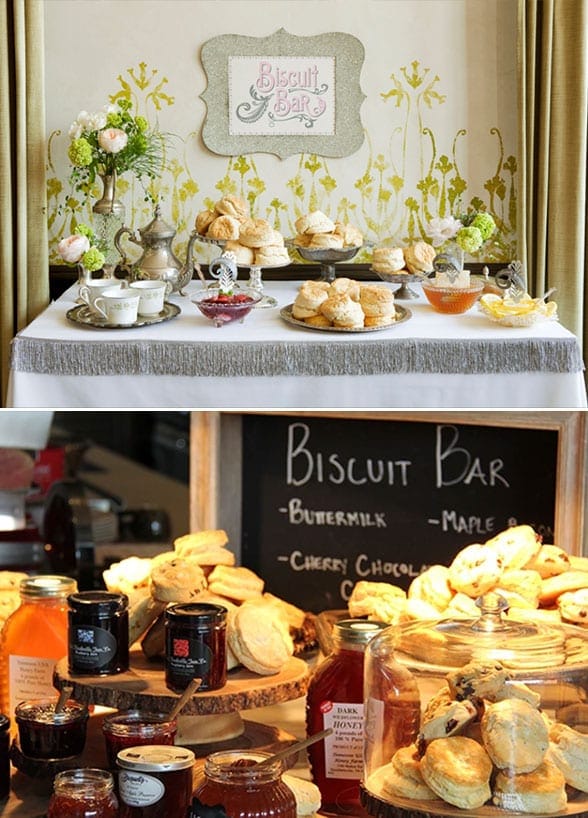 7.  Salad Station  Having a salad station at your event is sure to turn the classic boring salad into a fun but fresh choice that choose to save their calories.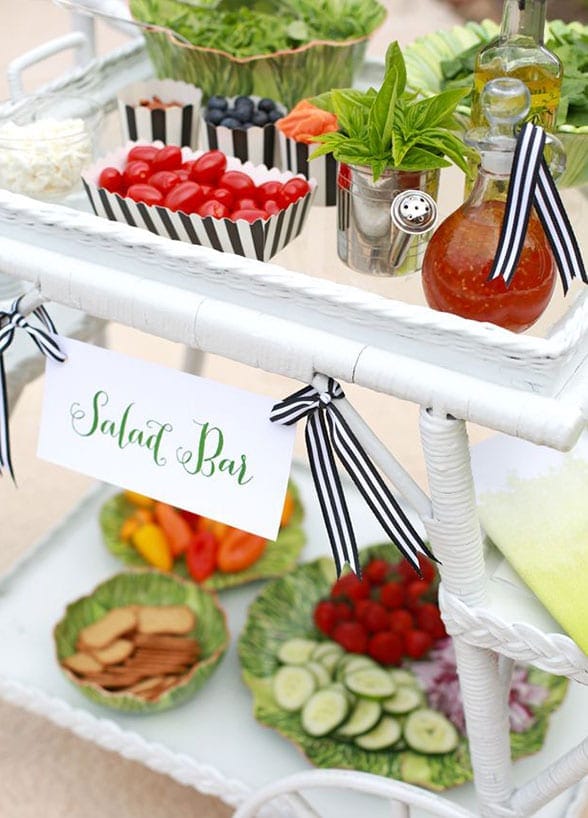 8. Popcorn Station Nothing says fun food quite like popcorn.  Have a popcorn station with different flavors like cheddar, and carmel.  Having different popcorn salts too only add more appeal to the already appealing snack.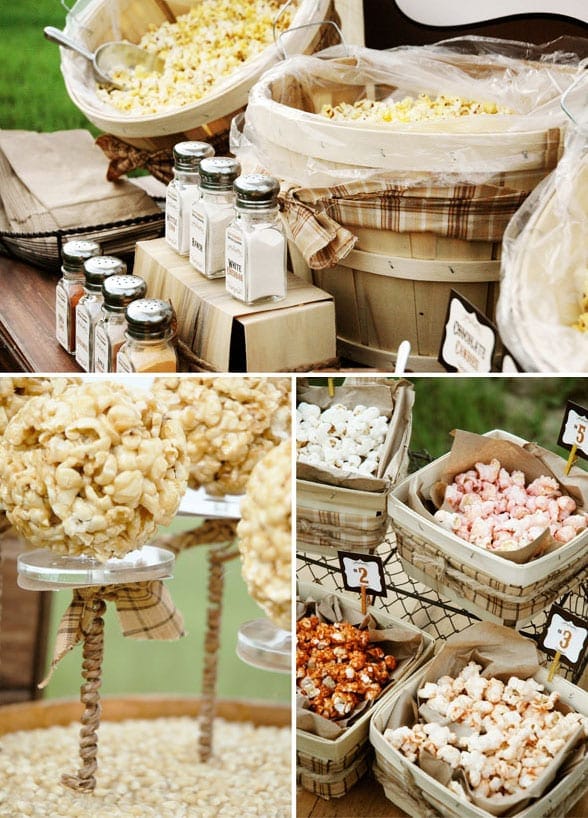 9.  Raw Station  The concept of this station is to have seafood that is quick.  Offering clams that are plated, oysters in the half shell will have your guests returning for more.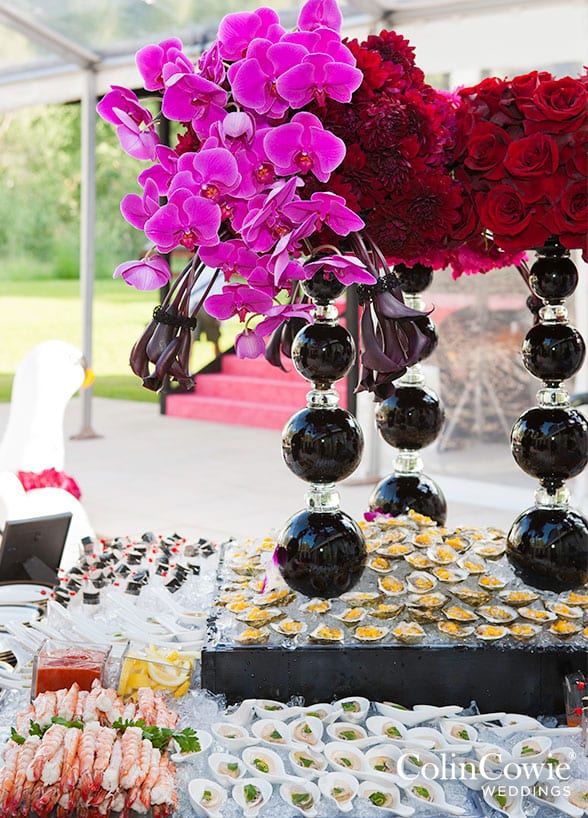 10.  Mac and Cheese Station  Mac and Cheese is one of those foods that will have your guests lining up to get more of.  Let your guests get creative by adding toppings to create their own bowl of mac and cheese.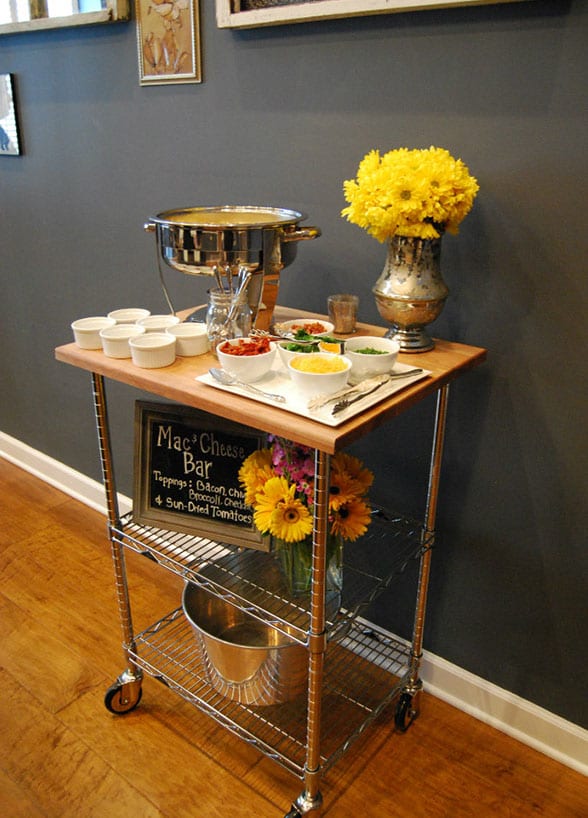 https://www.djstlouis.com/wp-content/uploads/2020/07/Party-Pros-Logo-2020-300x121.png
0
0
admin
https://www.djstlouis.com/wp-content/uploads/2020/07/Party-Pros-Logo-2020-300x121.png
admin
2016-07-25 14:01:14
2020-07-28 20:23:22
10 Ideas Your Guests will Go Nuts Over Food Station