As an entertainer, we are always looking for new and fun ways to entertain wedding guests that won't blow up your budget or bank account.  Just adding a few personal touches can add tremendous value to your wedding.  Your guest will definitely remember how beautiful you looked or how great the food was, but your personal touches are something that your guests will remember.
Here are some fun ideas that work for any wedding style — I can't wait to add a few of these to my own special day as well!
During the ceremony:
1. Adding a place for your guests to offer some type of blessing or some words of wisdom is a great way to have your guests involved.  After receiving all the responses back, have your ceremony MC read the best of the best.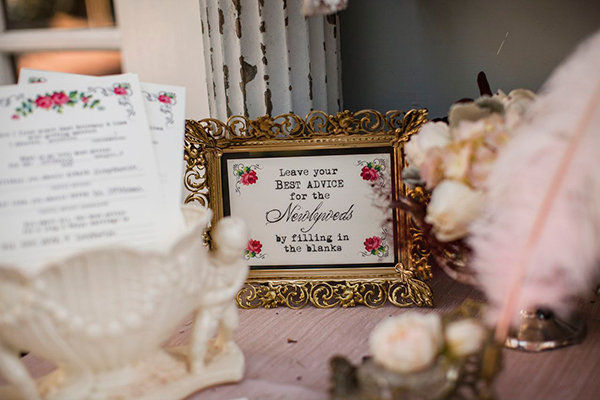 2. Having your guest bless the rings is another way to involve your guests.  Have the rings covered in some type of nice looking bag, and pass them around so each guests can send their blessings as your vows are being recited.
3. You may want to write a particular message, quote or song that everyone can sing or say with you at some point in the ceremony.
4.  Anyone that has had a powerful impact in your life, should be recognized like parents, grandparents, uncles, aunts or friends.
5.  You don't have to wait till after your wedding to send out thank-you notes.  Adding a thank-you note to the ceremony adds a specialness that will help your guests feel appreciated.
6.  You may have a family member or close friend that can sing, if so, include them in the ceremony to sing for the processional and or recessional or as a short interlude.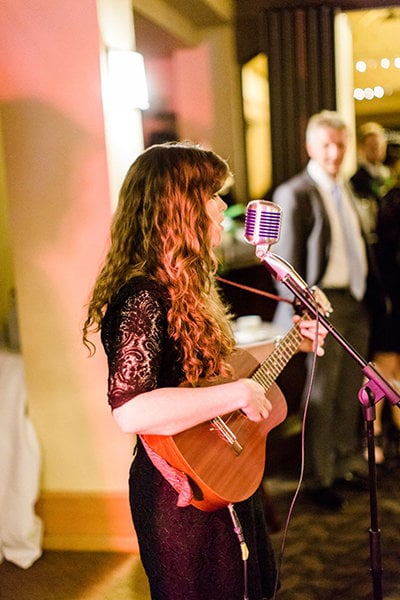 During Cocktail Hour:
7.  Playing games is a another way to keep your guests entertained while as it creates a laid back type of environment.
8.  Ask your high school or college mascot to make a guest appearance to your wedding.
9.  Ask your guests to record a short clip that your cinematographer or photographer can play at the end of the night.  Another idea is to have some videos collected before the wedding and edited them and play them during the reception.
During the reception:
10.  Add some cultural flair to the entrance to your wedding reception.  It's a personal touch that tells more about your and your spouse.
11.   Make sure to add a flow motion video booth or photo booth to your reception.  Everyone at your reception will be entertained while giving you and your spouse hilarious memories that will never be forgotten.
12.  Break away a little from tradition and play couple trivia instead of having your best man and maid of honor give speeches.  Your best man and maid of honor can host this portion of your reception.  Have them come up with questions before hand and have them read the questions to your guests.  The table that answers the most correctly wins.
13.  Choose to have Mad Libs at the guests table versus a traditional guest books.  This idea gives them some thing to do while they are patiently waiting for your entrance.
14.  Have some flip flops for your guests to wear so that they can get down on the dance floor.
15.  Putting your guest comfort level first is a sure way to keep your guest at your reception.  If it is winter offer heating lamps if outdoors or blankets for inside.  In the summer offer fans.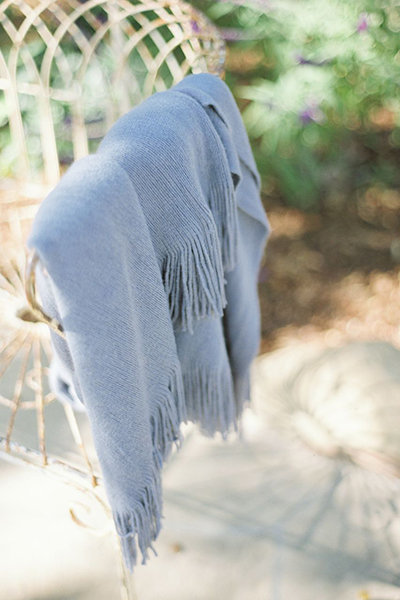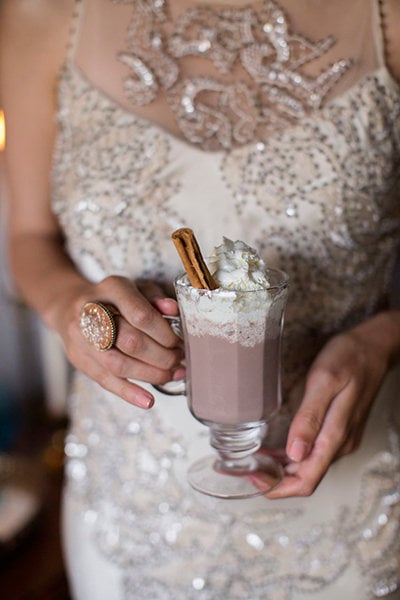 16.   Design some personalized signs and place them all over your venue. One of the best signs is "grab a drink because a great story never started with a salad."
17.  Dedicate your bouquet to an important lady in your life that is either married or unmarried.
18.  Have your guest included to dance in the first dance song.  This will surprise your guests and also help move the slow dance portion of the reception along.
19. Bust a move! Have a dance-off or bridal party dance.
20.   Turn your cake cutting into a full scale event by using indoor sparklers (if your venue doesn't allow sparklers) glow sticks, ribbon wands or balloons.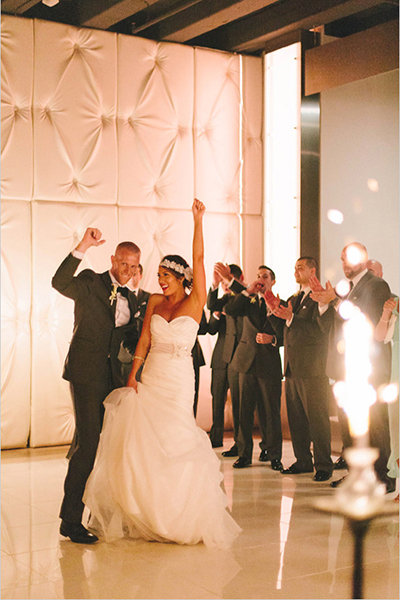 No matter what you do, do it with love and your guests will be so in awe that they will remember every detail. Remember that everyone is there to celebrate your relationship and future together. Have fun, don't take it too seriously, and always leave your guests wondering what comes next!
These are just ideas for you and your spouse to use to help make your day that much more fun.   Everyone at your wedding is there for you and your spouse.  Have fun and keep your guests on the edge of their seats.
https://www.djstlouis.com/wp-content/uploads/2020/07/Party-Pros-Logo-2020-300x121.png
0
0
admin
https://www.djstlouis.com/wp-content/uploads/2020/07/Party-Pros-Logo-2020-300x121.png
admin
2016-01-20 12:05:05
2016-01-20 12:05:05
20 Fun Ways to WOW your Guest