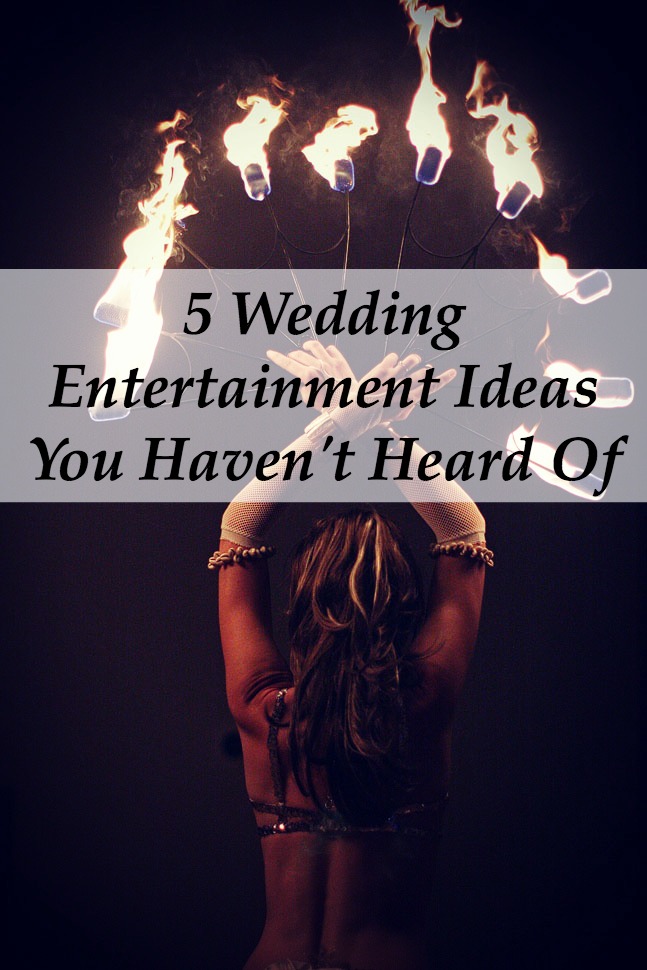 Yes, that time of year will quickly come upon us as the temperature gets warmer.  What exactly can you do to ensure your special day is one your friends and family will not forget?
One way to make your guest remember your wedding reception is to use non conventional entertainment.  Coupling these Ideas with a DJ is sure to get your guest to remember the night of your wedding reception.
1. Laser Violin | Wedding Entertainment Ideas
Eliminating the non-exciting ideas from the traditional wedding entertainment doesn't mean ditch all classic forms of wedding entertainment.
Using a laser violinists is a sure fire way to grab the attention of your friends and family.  What exactly is a laser violin?  A show from a laser violinist with LED laser lights, dramatic lighting, electric violins, laser like suits with in your color scheme is sure to take your reception to the next level.  Typically they can perform a  wide range of music from the contemporary to the timeless classics that will get everyone on their feet!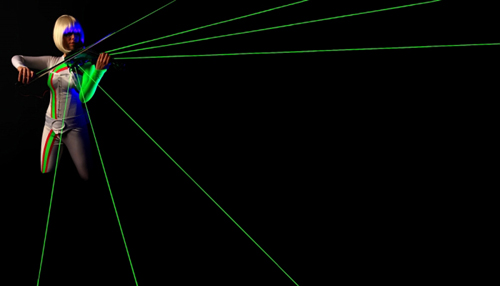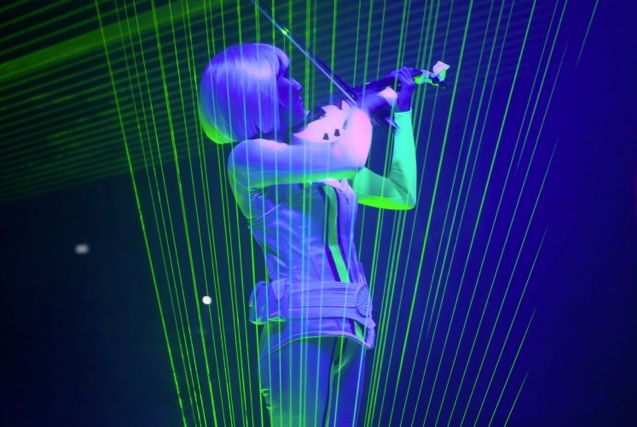 2. Sailoress Aerial Hoop | Wedding Entertainment Ideas
Maybe you may want to add an aerial hoop act.  This idea screams vintage for those that are love bringing old things into making them new.  This idea would be played right over the heads of your guests.  They would perform some out of sight aerial acrobatics, some dance routine, all while tumbling and spinning through the air with just one single hoop to hang from.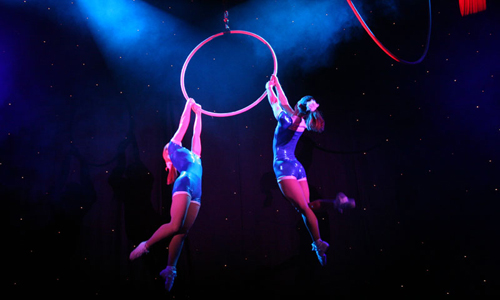 3. Aerial Champagne Waitresses | Wedding Entertainment Ideas
Can there be a better way to introduce the happy couple to the world than by making a toast to them with champagne poured by aerial barmaids?  These barmaids would be  suspended by either a bouquet of balloons or a glittering chandelier.  These champagne waitresses will provide your guests will outstanding aerial entertainment as well as topping up their glasses. The ultimate in style and sophistication, they make an excellent alternative to regular bar staff!
These barmaids are guaranteed to impress as one of the most exciting wedding entertainment ideas around,  and is sure to give your guests something to talk about for many years to come.
4. Balloon Modeler | Wedding Entertainment Ideas
If you thought balloon entertainers were just for children's parties then think again! An award winning combination of  They can entertain your guests in all forms possible from comedian, walkabout entertainer and Balloonologist (yes, that's really a word!)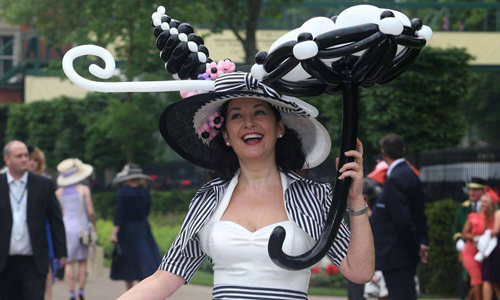 5. Fire Performers | Wedding Entertainment Ideas
Now some of you who fancy something a little bit more daring, this dazzling and highly dynamic fire girl act is sure to fit the bill.  Choosing to have fire dancers welcoming your guests to an outside reception with fiery headdresses, juggling and twirling flaming batons, or why not arrange for them to appear outside the venue as a surprise later one?
Just think of all the possibilities having fire performer can do to make your guests remember the night they saw their first live fire performer!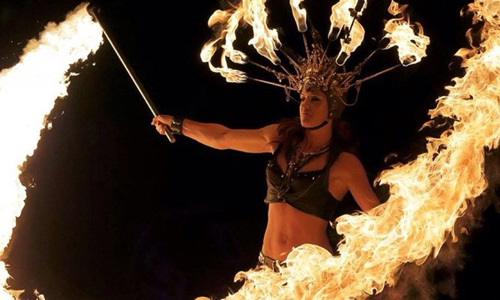 https://www.djstlouis.com/wp-content/uploads/2020/07/Party-Pros-Logo-2020-300x121.png
0
0
admin
https://www.djstlouis.com/wp-content/uploads/2020/07/Party-Pros-Logo-2020-300x121.png
admin
2016-02-11 13:31:58
2016-02-11 13:31:58
Five Wedding Entertainment Ideas