Open vs. Closed
Photo Booths are a great way to entertain your guests, whether it's a wedding, birthday party, corporate event, or family reunion. With certain events, it may help to have an open style, without walls, just a back drop or closed style with walls.  This all depends on the space you have available at the venue and a couple of other variables.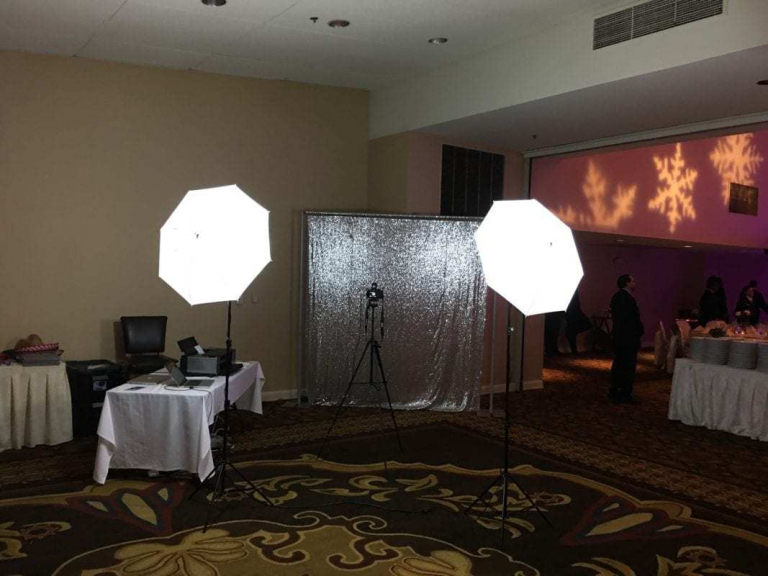 Some people would prefer a private session in the photo booth. It allows them to feel safe and let their hair down.  Some people have a tendency to cut loose more if they know that others aren't looking at them and possibly making fun of them.
The closed booth also tends to garner attention. Some people will see this booth in the corner and wonder exactly what is going on with that booth.  This can lead some people from the other side of the room to go by and inquire to see exactly why people are going to the booth.
The draw back is that the closed booth is limiting to getting larger groups of people in front of the camera. This is the benefit to have a open air photo booth.
People love to take group pictures, and some groups can get rather large pretty quickly. Having an open air booth can accommodate more people than the normal enclosed booth.   Plus with more room gives you more options for crazy poses.
Your guests can even strike a pose and Vogue or even act out a scene from their favorite movie. The options are endless when it comes to an open air booth.
Understanding your guests can better help you make the right decision in going closed vs open air booth. The choice is completely up to you.
https://www.djstlouis.com/wp-content/uploads/2020/07/Party-Pros-Logo-2020-300x121.png
0
0
admin
https://www.djstlouis.com/wp-content/uploads/2020/07/Party-Pros-Logo-2020-300x121.png
admin
2016-12-21 09:08:06
2020-07-22 16:16:03
Open Air vs Closed Photo Booth