St. Louis New Year's Eve DJ's can either make or break your party. Since New Year's Eve is the biggest day of the year, should you trust your NYE party with an amateur? You can hire the best and most professional DJ's in the business when you hire Party Pros.
Our St. Louis New Year's Eve DJ's will rival any DJ around with the knowledge and level of experience that has yet to be matched.
Make sure your party is the one folks will be talking about for years to come. Leave nothing to chance when hiring your DJ for your St. Louis New Year's Eve Party. This is the busiest day of the year for DJ's. There are so many clubs and hotels having private parties that DJ's on this night are few and far between.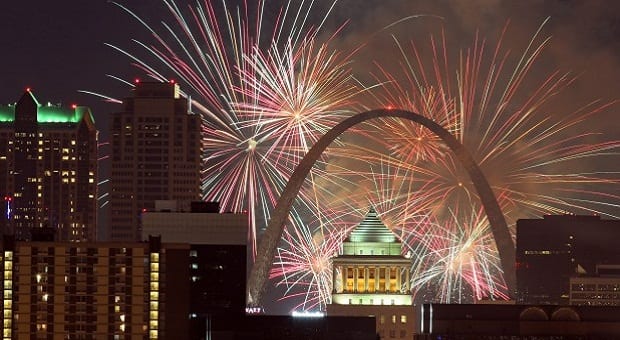 We will make sure to provide you with an experienced DJ, someone who has DJ's as their job, and not as their weekend hobby. Just like anything else in this world, you get what you pay for.
So if you are looking for a "cheap" DJ to hire for your NYE party, expect to have a DJ that doesn't have top notch equipment nor an expansive music library. They just can't afford to have high end equipment plus, they might lack professionalism because they don't care.
Party Pros wants EVERY party we do to be our very best. Our passion is providing you with a service that will leave you and your guest dancing the night away.