You've already put so much thought into the details of your wedding — from your dress to your flowers to your vows — so don't let the bar become an afterthought. Keep the beer and wine flowing, but when it comes to making a real "just married" statement, it's all about the signature cocktail. With clever names and seasonal flavors, these cocktail recipes might just be the personal touch you and your groom have been looking for.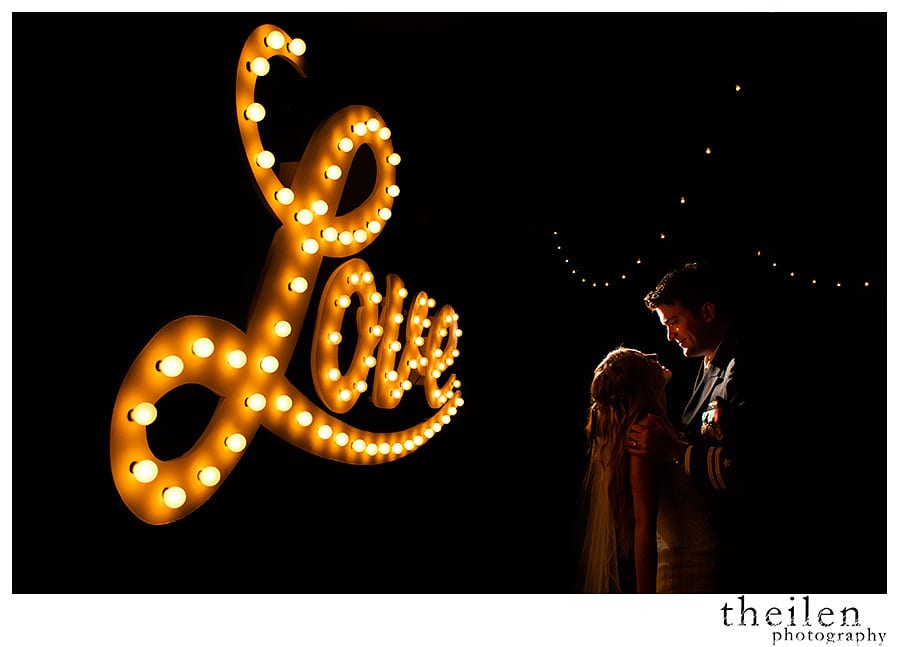 1. Mini Rum and Cokes: Rum and Coke might not be the most original of cocktails, but you and your groom can make it all yours by serving them up in mini glass Coke bottles. How sweet!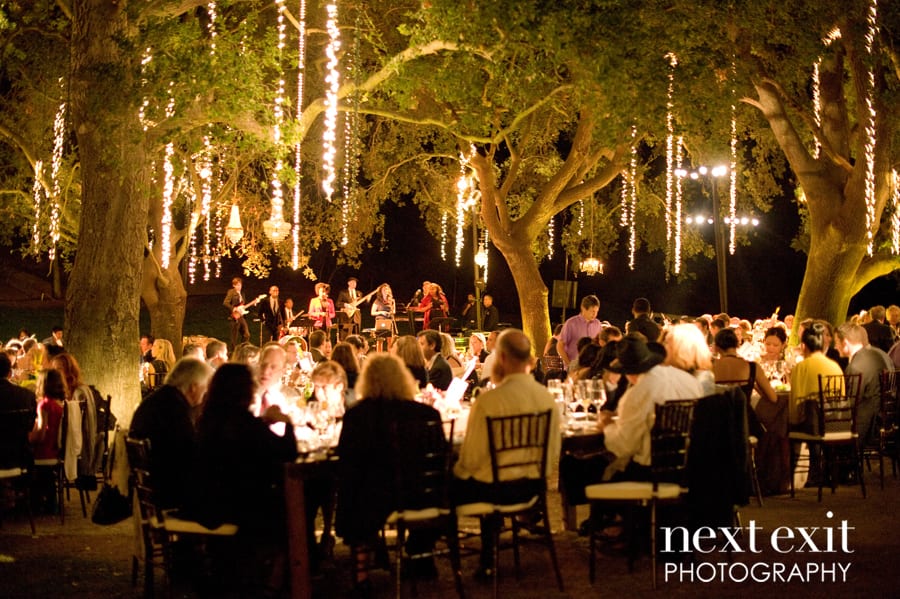 2. The Menu: After you've decided on what drink is yours and what goes to your groom, make a fun menu to stand at the bar. This way guests can choose sides.


3. Black and White Martini: Throwing an elegant affair? Go all black and white with your drinks by serving martinis straight up with black olive stirrers.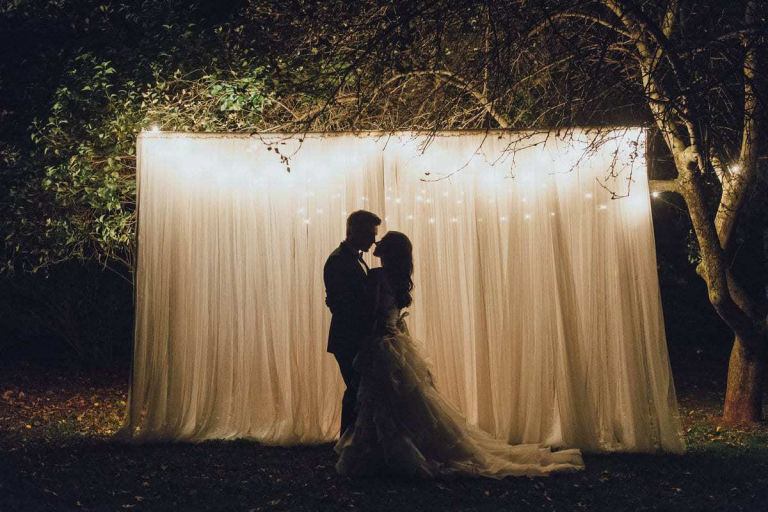 4. Rhubarb Raspberry Fizz: Feeling fruity? This pretty pink cocktail will have your guests double fisting. It's loaded with fresh rhubarb, raspberries and vanilla bean.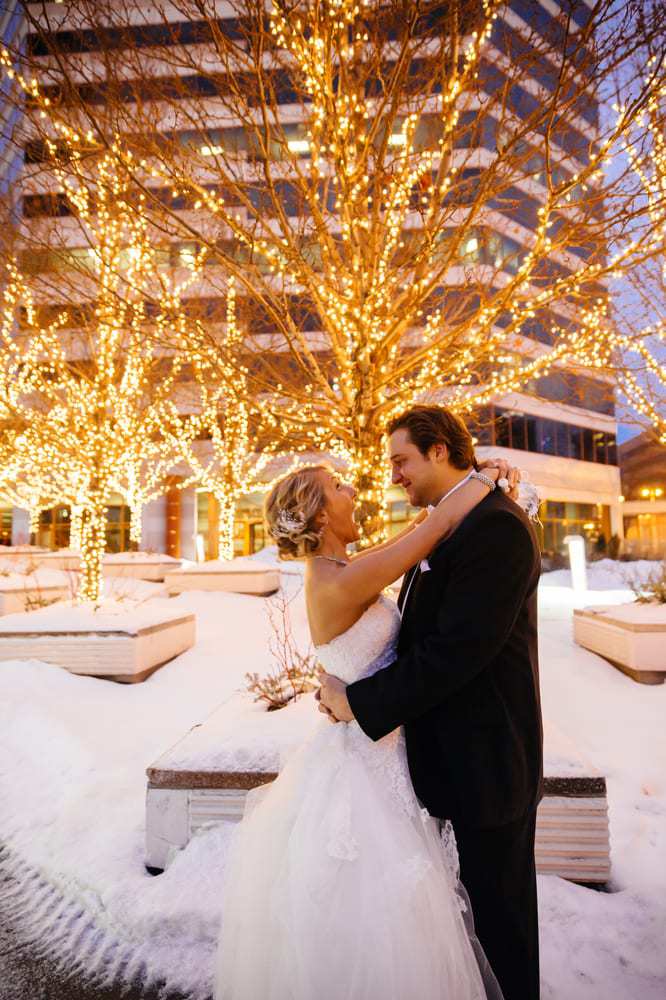 5. Grapefruit Mimosas: This one's for those daytime weddings — or for a bride who really likes her brunch drinks! Instead of orange juice though, use grapefruit juice and make those mimosas pink.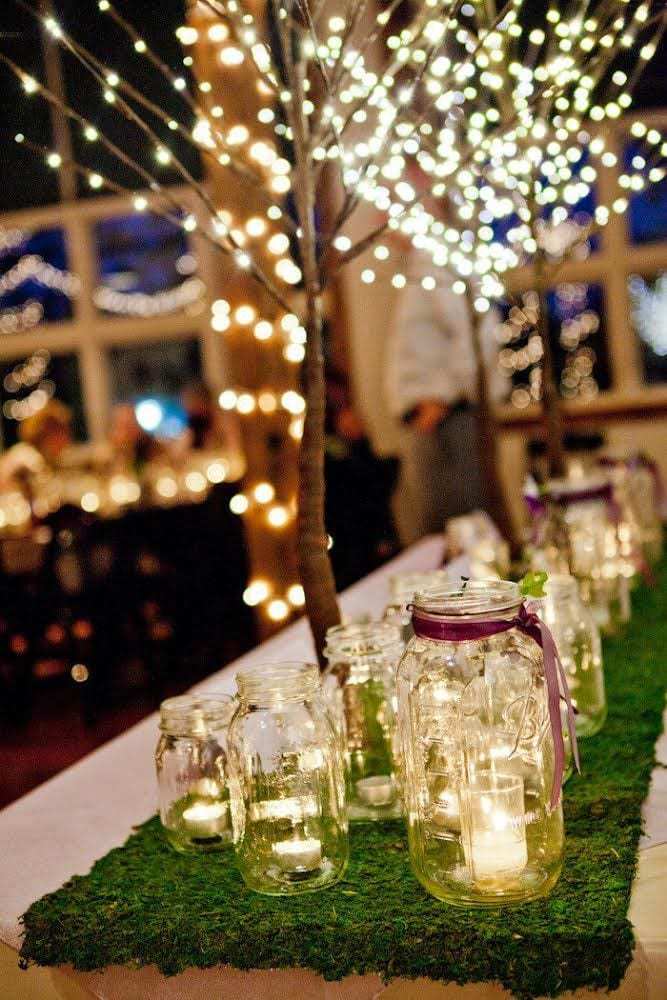 6. Sparkly Stirrers: Give your drinks some flair by adding pom-pom topped stirrers to your glasses. Just think how cute all those sparkly raised glasses will look come toast time.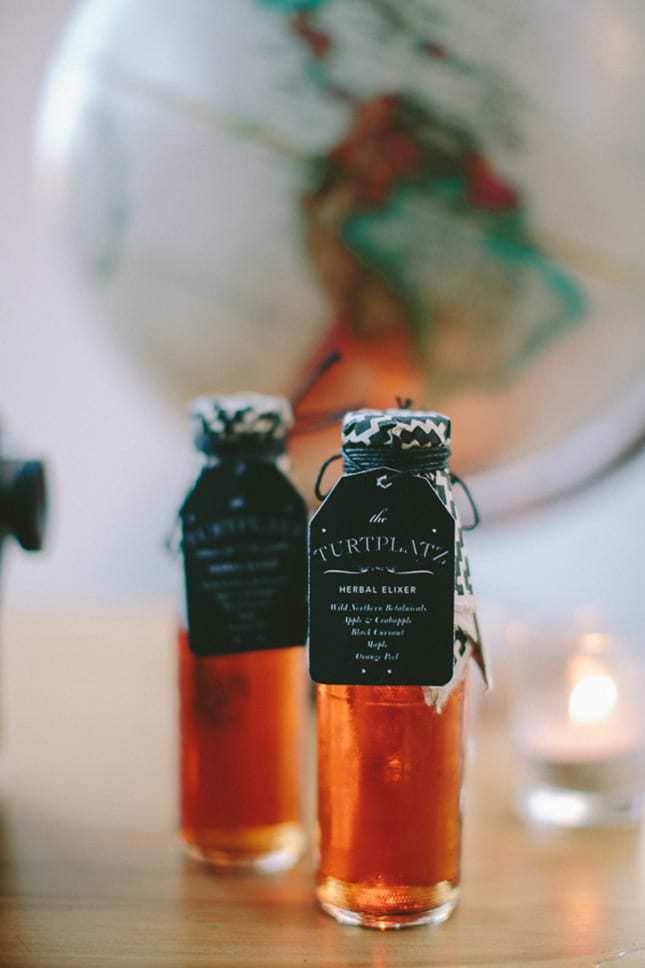 7. Blushing Kiss: This grapefruit gin martini has all the makings of a fun night — and judging by its name, it should be drank immediately following your first kiss as husband and wife.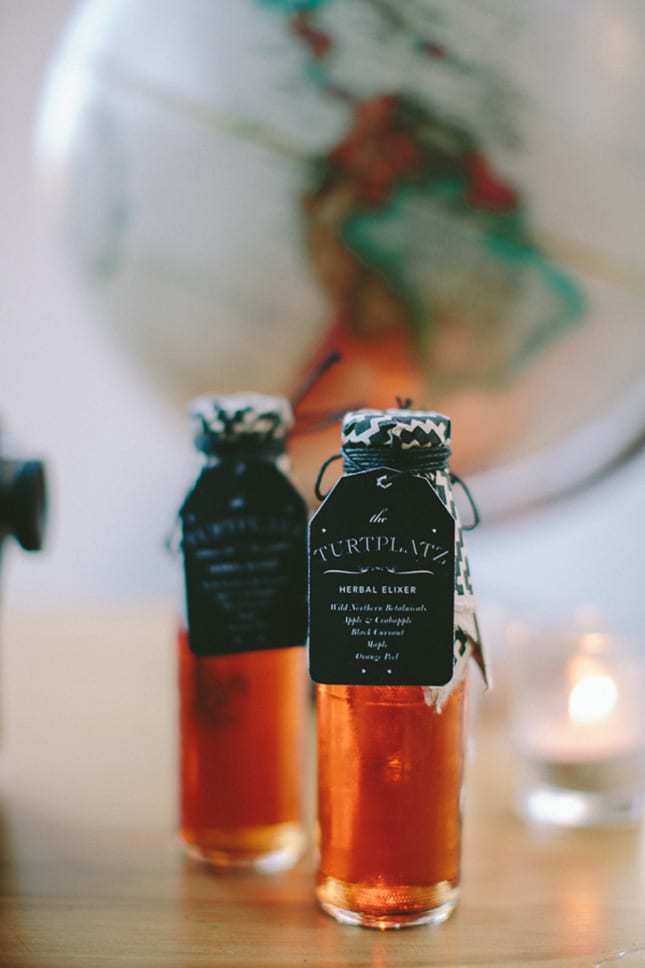 8. Lavender French 75: Your guests have probably tried a French 75. Light and refreshing, it's made with gin, lemon and champagne, but they probably haven't had one infused with lavender. In honor of your "something new," introduce them to this fantastic drink.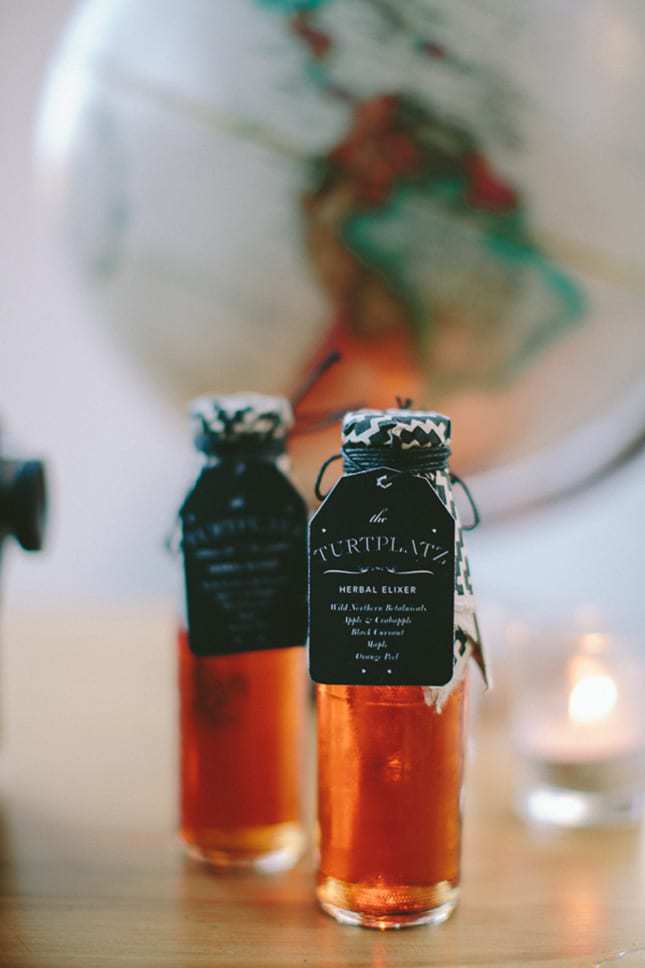 9. Pretty in Pink: This is the kind of drink that should be served at an outdoor summer wedding: Refreshing from the fresh lemon juice, bubbly from sparkling wine and booze-infused with gin, it's a hands-down winner.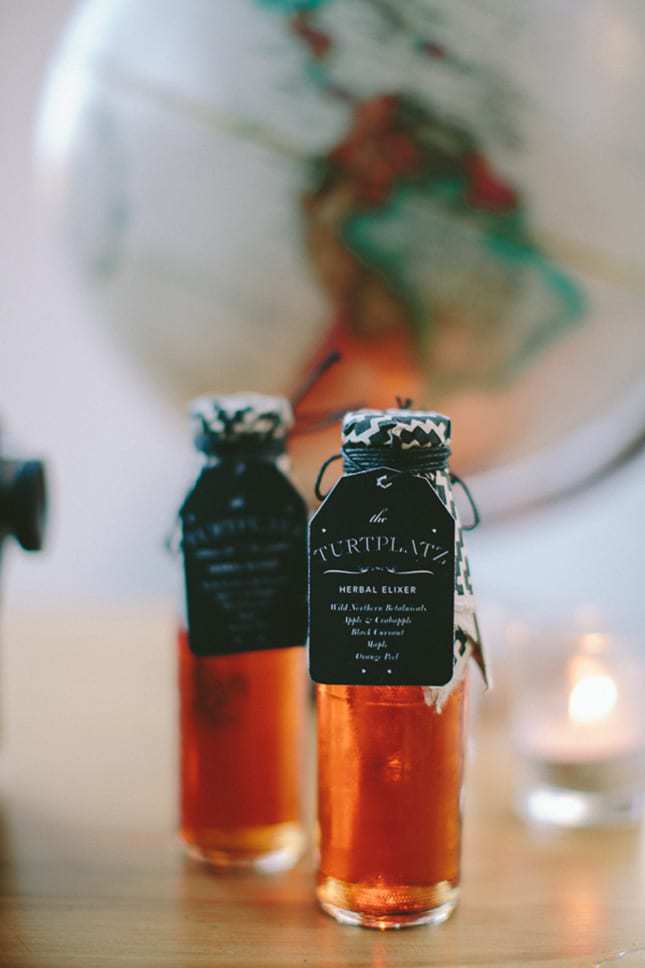 10. Bathtub Gin: If you and your groom love all things old school and retro, you'll love this nod to the prohibition era. Bottle up "bathtub gin" (just make yours by infusing gin with fruit) in mason jars. Then, throw it in a bathtub for guests to grab from.


11. Strawberry Cachaca This drink is almost too pretty to sip! It's mixed like a caipirinha with cane sugar, muddled strawberries and cachaca, a liquor similar to rum, made from sugar cane.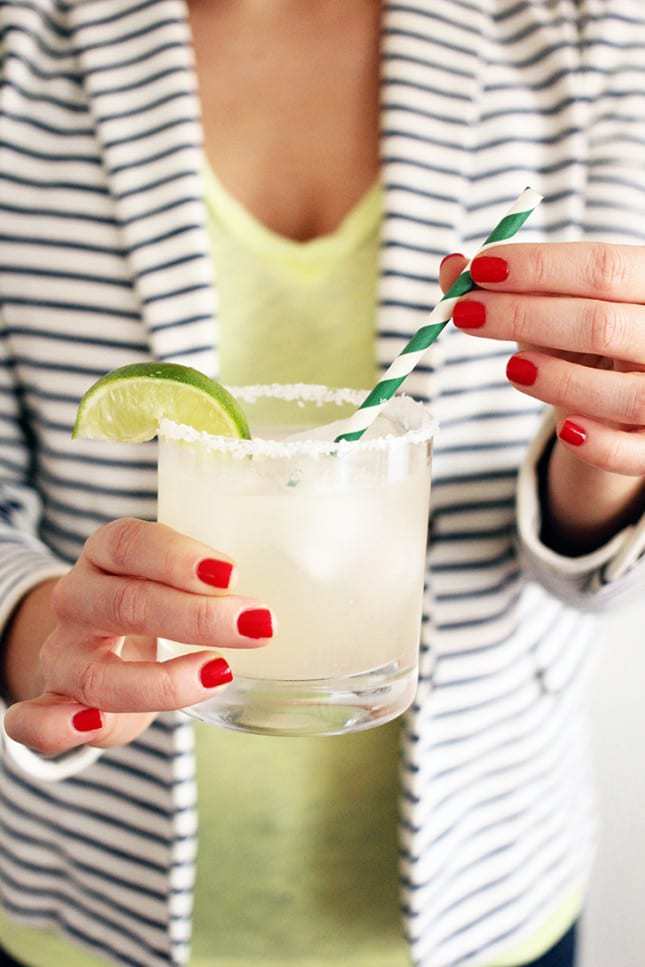 12. Elderflower White Cosmopolitan: We're fans of anything that adds flowers to the mix. Put them in a cosmo, and you'll find us at the bar all night!


13. Orange-Gin-a-Cocktail: This citrus and gin cocktail is infused with rosemary, making it the ultimate in balanced flavors and an elegant addition to your wedding's bar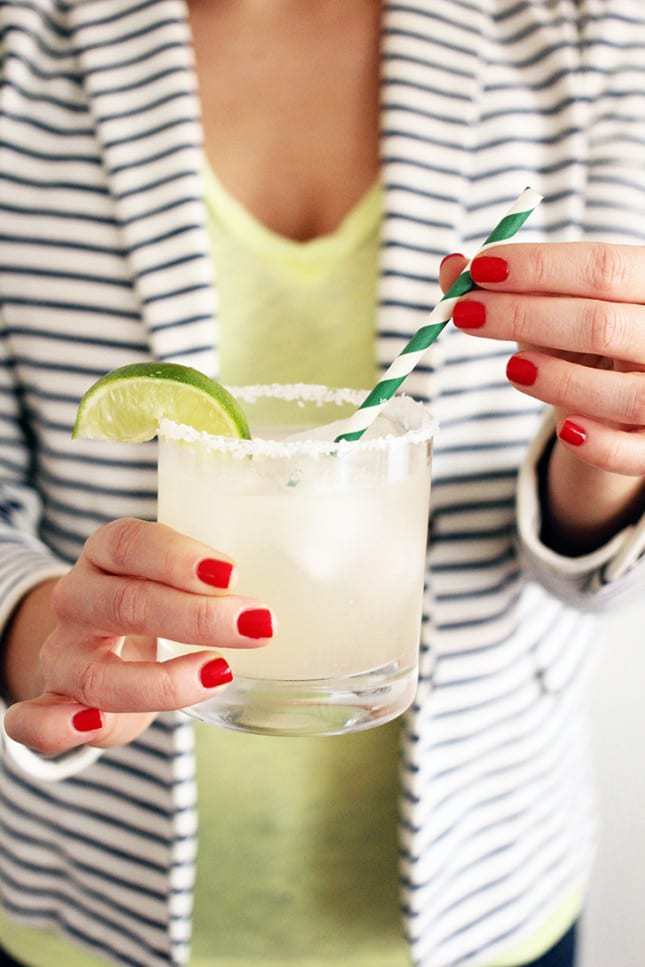 14. Caribbean Mist Consider this a cocktail for a destination wedding, inspired by the crystal blue oceans of whatever beach you and your man decided to escape to. And if you're having a homegrown wedding, you can serve this as your something blue or in honor of your honeymoon.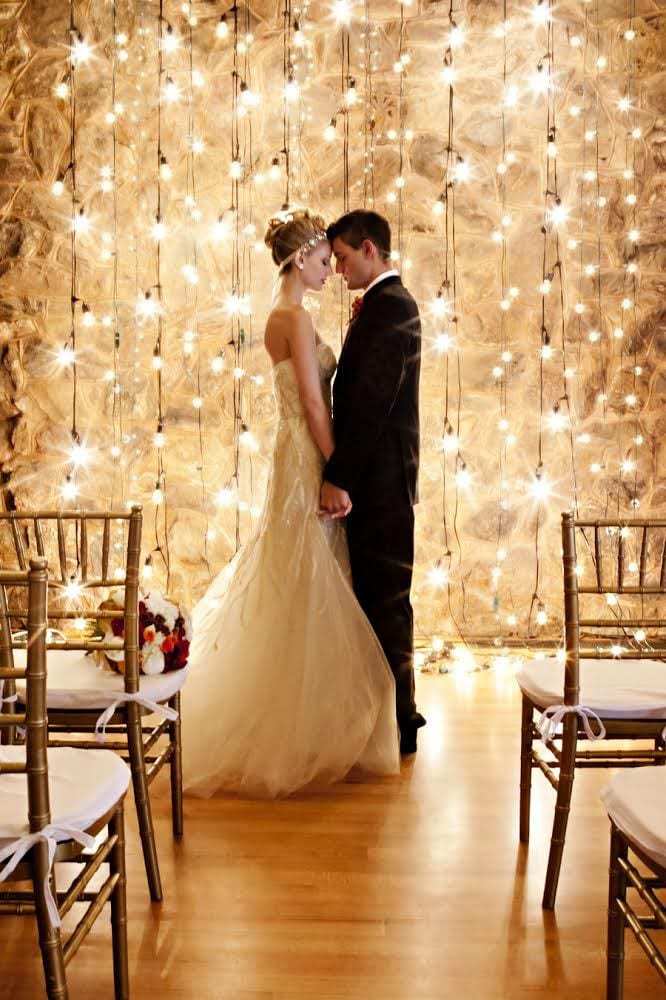 15. Pineapple Rum Tea Punch: Southern belles, this one's for you! Go punch bowl style at your wedding with this tropical concoction, served in pretty glass tea cups, of course.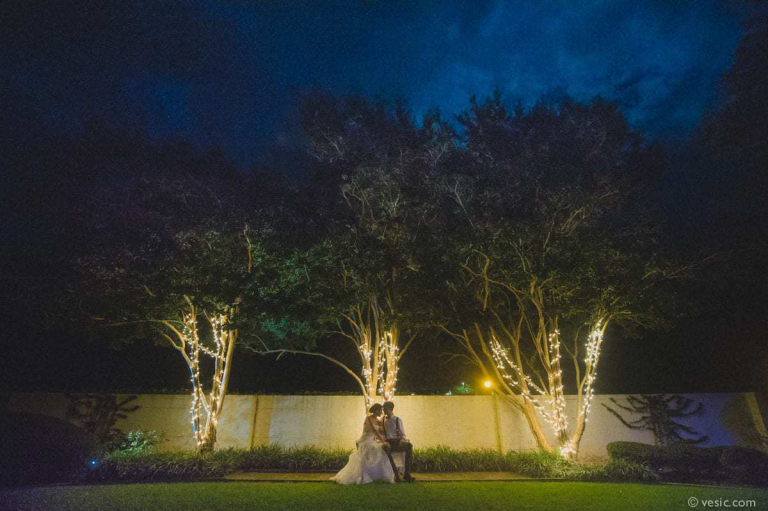 16. Champagne Mojitos: This is one of those two-in-one cocktails you've been dreaming about. The maid of honor and best man can now make their toasts to raised glasses of sparkling mojitos instead of boring ol' champagne. And those cute umbrella-topped straws are just the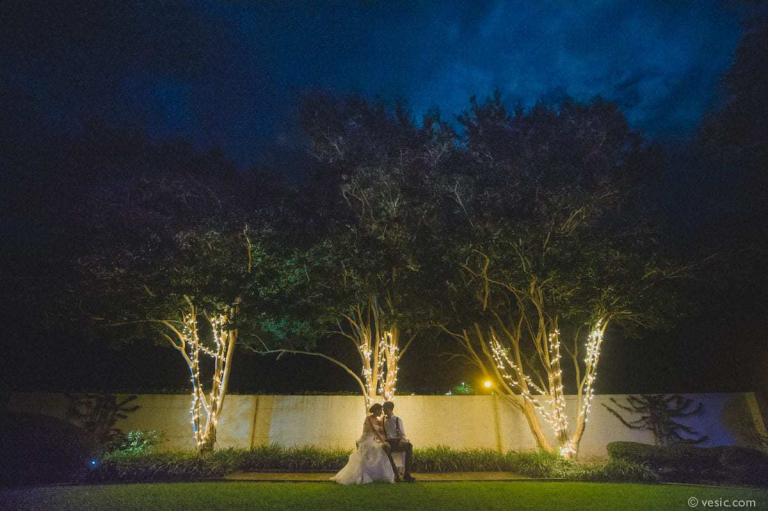 17. Lavender Infusion: Getting married in the spring? Infuse your champagne with floral lavender by adding a sprig of the purple stuff to each flute. If those lavender sprigs match your bridesmaids' dresses, bonus points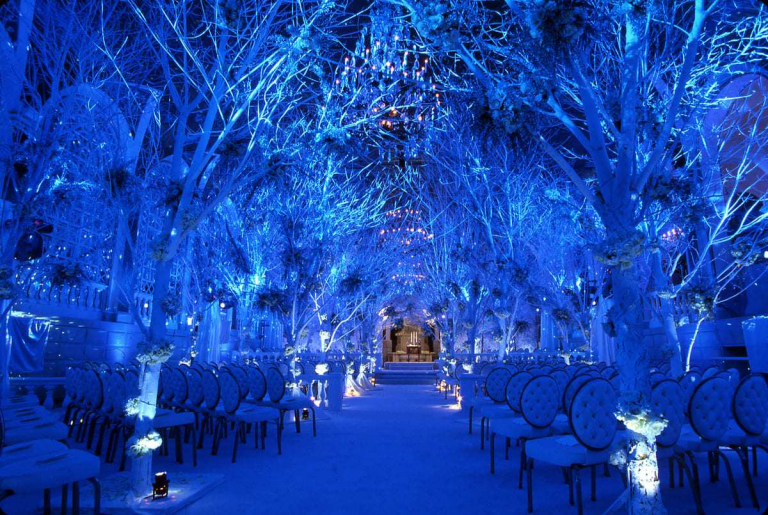 18. St. Germain:  Give this St. Germain cocktail, made with lime, white cranberry juice and vodka, the name it deserves — The White Wedding.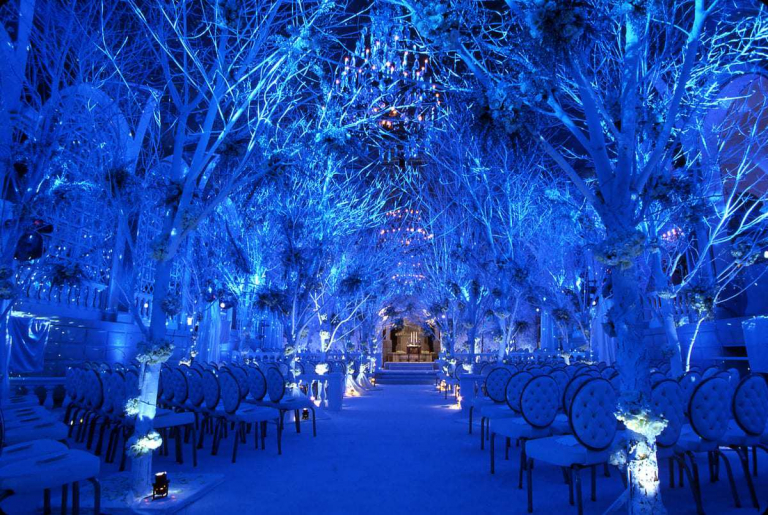 19. Personalized Glasses: Whatever you decide your signature drink is, like this berry-infused lemonade, serve it in a glass guests can take home. To make yours, have your calligrapher write names on each glass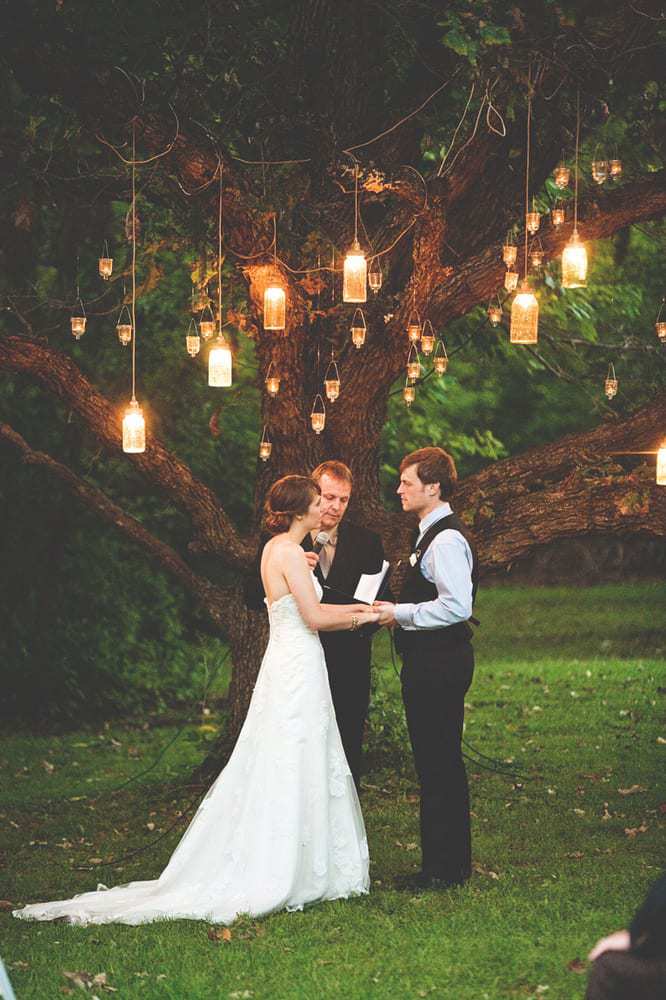 20. His and Hers Drinks:  Just because you got hitched doesn't mean you suddenly adopted his passion for a good Scotch on the rocks. Make the bar just as much about you and your main man as the rest of the wedding with two go-to drinks, his and hers style!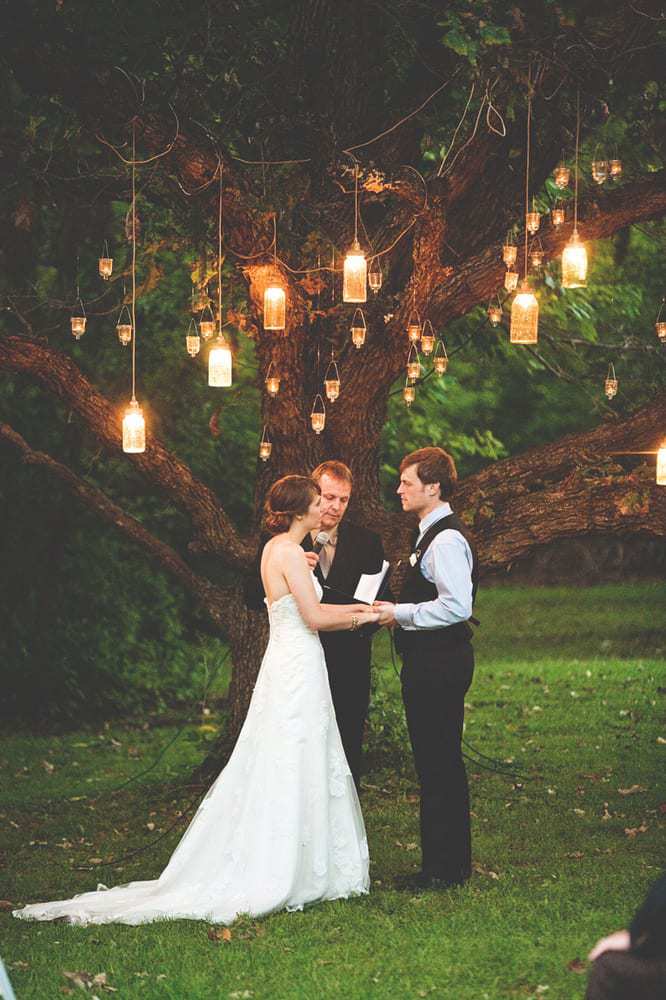 21. Blue Mojito: If you're not into blue shoes and jewelry for your "something blue" make it about your drink instead. This twist on a classic mojito is fruity from fresh blueberries and just as refreshing as the minty classic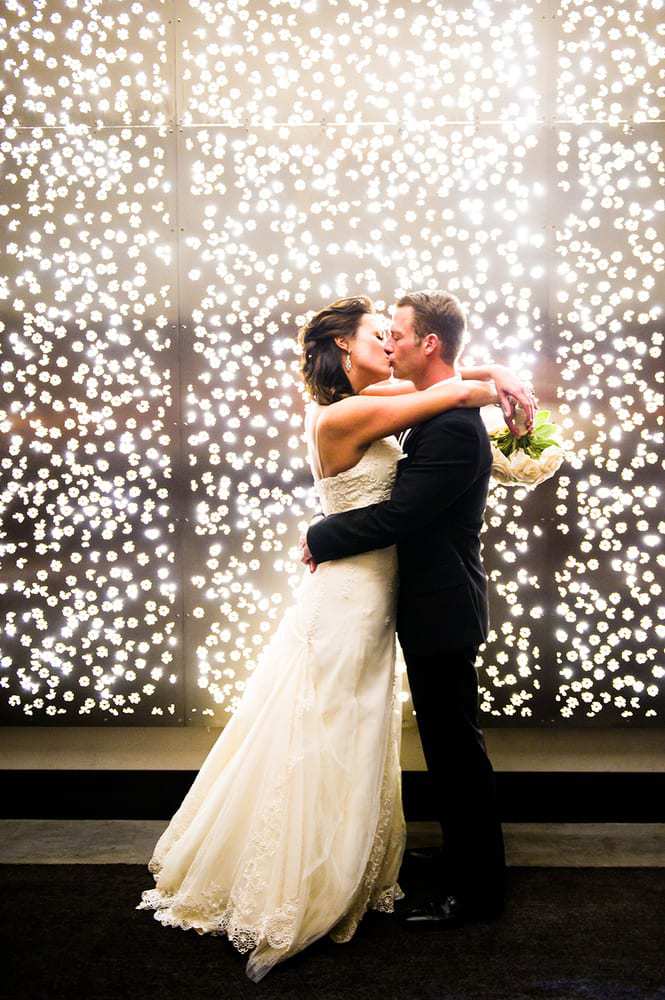 22. Champagne and Fruit: Sometimes a signature drink is more about the garnishes than the booze, like in the case of this champagne cocktail with slices of soaked pears in glass and skewered blueberries on top.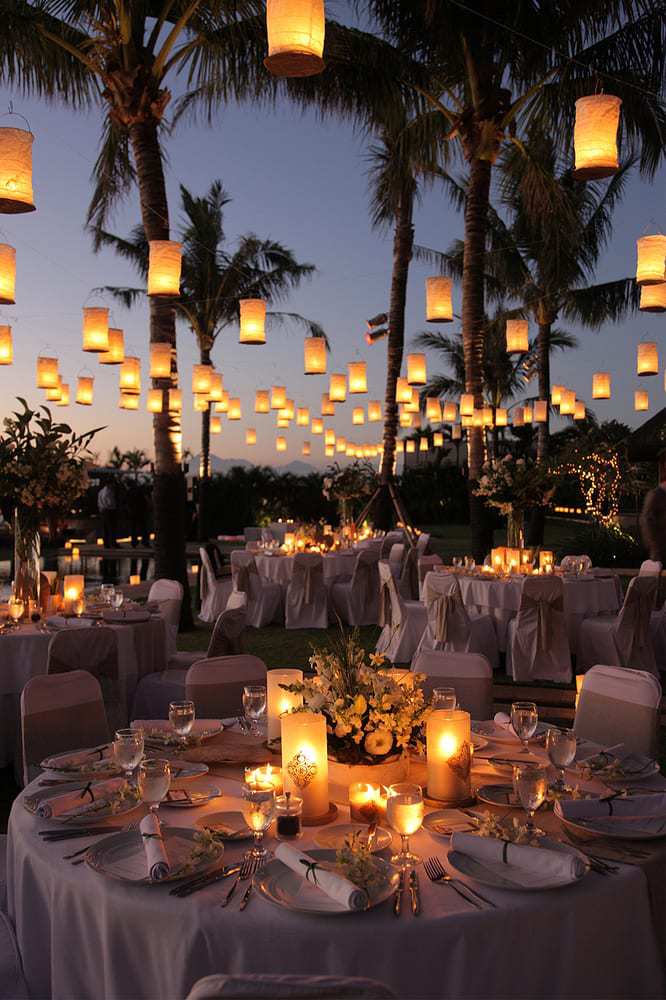 23. Drink Tags: "If you liked it, then you should put a tag on it," said all smart DIY brides everywhere. Once you've made your signature drink, bottle it up and add festive "Just Married" tags that describe the drink of choice.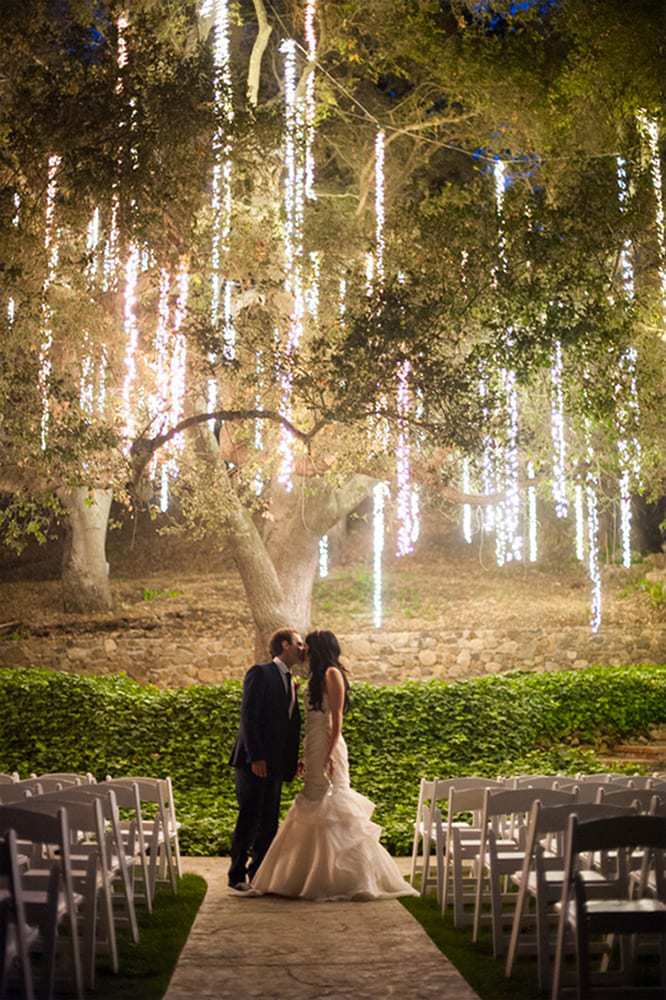 24. Watermelon Refresher: If you're hosting summer nuptials, think about using seasonal fruit like watermelon in your cocktails. This recipe calls for a strawberry-watermelon combo, healthy splash of vodka and hints of basil, ginger and lime.
Courtesy of: http://www.brit.co/signature-cocktails/?utm_campaign=pinbutton_hover
https://www.djstlouis.com/wp-content/uploads/2020/07/Party-Pros-Logo-2020-300x121.png
0
0
admin
https://www.djstlouis.com/wp-content/uploads/2020/07/Party-Pros-Logo-2020-300x121.png
admin
2015-09-15 13:25:13
2020-08-04 02:28:34
24 Signature Cocktails to Serve at Your Wedding